Performing arts venues are built for a variety of reasons, artistic, social, and political. Their operational success can often be predicted by how these reasons are prioritized. Halls built primarily for political reasons such as prestige and civic pride sometimes overlook basic needs and desires of performers and audiences in favor of some grand architectural monument representing civic identity.
These are the halls I sometimes describe as being built from the "outside in", where the architect holds a concept for the exterior foremost and works through the lobbies, to finally arrive at the theater. Since few architects will design more than one or two performing arts centers in their professional life, but have great expertise in lobbies and exteriors, this path follows their relative "comfort zone".
We have seen many examples of this approach over the years. The beautifully iconic Sydney Opera House is one famous example, where concert hall and opera house had to be switched to make the auditoria fit within their architectural envelope, and neither hall is acoustically or functionally excellent. The current effort to fix the problems is projected to cost hundreds of millions of dollars.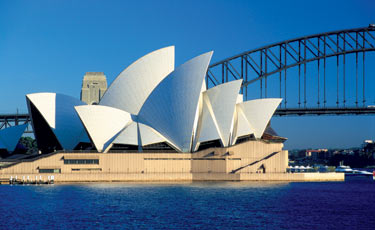 If you think this sort of occurrence is rare and could not happen today, earlier this year I was asked to comment on a theater being designed in Chile. Any acoustic issues became immediately secondary when I realized that, to accommodate the circulation levels in his beautiful lobby, the architect had created a second balcony that could not even see the performers.
These are extreme cases, almost jokes if they weren't so expensive to correct. More often the mistakes I see are more subtle and come from simple inexperience:
If you knew that building a stage floor of wood directly adhered to a concrete slab would absolutely kill the resonant projection of the cellos and double basses, would you accept that construction? Of course not. Yet, a major performing arts center in Asia opened with just that condition a few years ago.
If you were familiar with the extreme dynamic range of classical music, where introducing silence is a routine and normal compositional technique, would you install lights above the orchestra each with their own noisy cooling fan? Again, no. Yet, I conducted in such a hall back in 2006.
One thing these examples have in common is that they were the product of architectural design competition process where visual form literally triumphed over functional substance.
ARCHITECTURAL COMPETITIONS – APPROACH WITH CAUTION
Question: If you wanted to build a nuclear power plant, would your first task be to hire an architect to make it pretty, or to an engineer to make it an efficient power producer and safe to operate?
The question sounds rather silly, but isn't this is in fact the way many of tomorrow's concert halls are so often being proposed today? We see international competition after international competition for architects to design important concert halls, yet the choice of the winner often seems to rely on visual boldness rather than incorporating proven ideas of what works well for orchestral performance.
To be sure, most of today's competitions do provide a rudimentary "acoustic brief" to the architect, but this advice is not always followed. The inclusion of the acoustician who wrote the brief on the jury is certainly a positive move, but unless the acoustician also possesses a uniquely persuasive personality (or is given "veto power" over the truly outrageous) his minority opinion will probably not greatly influence the selection of finalists.
Unless an acoustician has already been selected by the client, the winning architects will probably want to employ their favored acoustician as part of the design team. In most instances the architects will have listened to these experts in developing their winning submission….a good start. But sometimes during the design process, an overly compliant acoustician may be relegated to simply applying acoustical "bandages" to expressions of architectural ego. While this effort may avoid the worst problems, the approach often sacrifices the possibility of creating rooms with their own unique sonic personality.
Now it is time for expert reader input: I have been trying to think of an architectural competition in the past two decades that has produced a truly outstanding concert hall. With a unique exception of Lucerne (which was totally reshaped after the competition by the client's acoustician), I can't think of a single example. Can you?