I'm in Nashville today for the Nashville Symphony Orchestra's (NSO) big Grand Re-Opening concert that begins tonight at 9:00pm CT and as of now, the concert is sold out so it promises to be an exciting affair. I'm touring the facilities today to get a firsthand look at the $42 million dollars in repairs and will post something on all of that next week…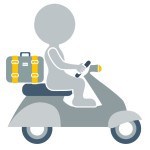 All in all, the NSO's ability to not only address the expenses not covered by insurance but also keep work on schedule and within budget while successfully shifting operations to outsourced facilities is a welcome juxtaposition against so much of the "can't do" attitude emerging from elsewhere in the field.
For a closer look into what I mean by "can't do" attitudes, check out an absolutely wonderful blog post by Tim Page over at Clef Notes and Drama Queens from 12/28/2010. Good stuff.