Baltimore Sun music critic, Tim Smith, posted a superb blog on 1/4/2011 titled A tough battle for 2011: Fighting the anti-cultural crowd that examines the apparent upswing of anti-cultural sentiment throughout the comments of traditional newspaper and culture blogs. What apparently set Smith off was a comment thread in a Kentucky paper about the unfolding Louisville Orchestra situation…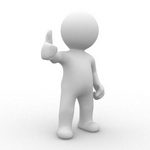 Smith excerpted some of the harsher opinions and if you've been keeping an eye on similar comment threads in the newspapers from Detroit, then you've become accustomed to the extraordinary levels of vitriol directed toward the arts. Beyond attacks against cultural institutions, Smith was also bothered by attacks against listeners, which is sadly just another likely byproduct from the recent round of trendy political movements.
Certainly, taking a stand against those sorts of sentiments in a culture blog format is tantamount to preaching to the choir but I've noticed another, more subtle, trend from within the field that has a very different feel than the economic downturn following 9/11. For example, spokespersons from a very select collection of service organizations and foundations seem to spend as much (if not more) time offering public statements about why communities don't seem to care as much about the arts along with seemingly insurmountable financial challenges as they do talking about the value and indispensable contribution professional performing arts organizations provide their respective communities.
Granted, I'll fully admit that I've taken my own pot shots at overly zealous acts of cheerleaderism and regular readers know that I'm likely the last person to jump on that sort of bandwagon, but at this point in time it seems prudent to double down on explaining why culture matters as opposed to crafting sound bites that only feed the anti-culture trolls. Even if service organizations and foundations don't want to get caught in the middle of vicious stakeholder firefights like the one going on in Detroit, they can still keep everyone happy by focusing on pro-culture sentiments as opposed to offering soliloquies on why people don't care about or want to fund the arts.
Smith concluded his post with the following line:
The cultural community is going to need more fortitude and imagination than ever to combat this sort of thinking in 2011 and beyond.
I couldn't agree more.