The ongoing labor dispute at the Detroit Symphony Orchestra (DSO) is arguably becoming a text book case of what not to do in a work stoppage and the past few days have added a few chapters. Both sides agreed to sit down for a bargaining session on Thursday, 1/20/2011 and with a mutually agreed to a news blackout in place, it seemed as though this might be a sign of progress. Unfortunately, that didn't work out…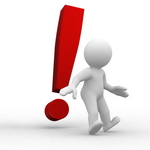 Instead, the DSO broke the blackout agreement on Saturday morning to publicly announce they believed the talks stalled because they believed the musicians' proposal violated their negotiating parameters over a disagreement on the start and end dates for the contract terms. However, the musicians were in the process to revise their proposal, which was submitted to the mediator by the afternoon of the same day management issued their press release.
It is unknown how actual negotiating took place as the DSO statement focused entirely on the date issue and the musicians have only responded to inquires from the media about those items. You can catch up on the details surrounding the brouhaha in an article (+1) from Mark Stryker in the Detroit Free Press and an article (+1) from Michael Hodges in the Detroit News.
With all of these over the top self-righteous proclamations of indignation taking place in public statements, it might be safe to say that the entire mess is better suited for reality television programming fodder as opposed to collective bargaining best practices. In the meantime, both groups did in fact meet on Sunday, 1/23/2011 so there's hope that something constructive actually took place.
I have some additional thoughts on the whole timing business and how it was a real missed opportunity in the sense that not only could it have helped move the talks forward but address the (hopefully) impending healing process. However,  in the spirit of optimistic anticipation, we'll hold off on that for the moment to see how things unfold over the next day or so. Once we have something a little more conclusive (positive or not), we'll revisit this.
And in case you forgot, the DSO executive committee meeting that has the potential for postponing or even cancelling the remainder of this season and/or next season is scheduled for this Wednesday, 1/26/2011. Fortunately, meetings can be moved and agendas modified so if the talks are positive, the committee may suspend discussion on those items until a later date.