Kudos to Americans for the Arts and their recent efforts to push back against growing momentum by the Republican Study Committee for a proposal to drastically cut National Endowment of the Arts (NEA) funding for the remainder of the 2011 fiscal year…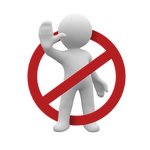 Their first email alert went out on 2/10/2011 urging their supporters to contact their respective Senators and House Representative and by the next day, a second alert informed that the proposed cuts had nearly doubled from $12 million to $22.5 million. The latter alert reports "It is quite possible these members of the Republican Study Committee will offer amendments to fully eliminate the NEA during floor consideration." However, there are no citations or details behind why they believe this might happen.
Americans for the Arts provides additional details on the cuts via their news page as well as an easy to use template that automatically locates your representatives and allows you to customize form letter content.
After spending so much time watching the Detroit Symphony Orchestra labor dispute and what some might consider defeatist public statements from service organizations within the field, it is nice to see some fire from an arts advocacy group as they refuse to go gentle into that goodnight.
The Arts Action letter template is as easy to use as they say and will probably take you less time than they estimate unless you want to customize the content. For some fascinating related content, check out a pair of articles written by my blog neighbor, conductor Bill Eddins: Kill The NEA and KILL THE NEA (Redux)!!!