I want to take a moment to post a very special happy anniversary shout-out to my Inside The Arts blogging neighbor Joe Patti. His culture blog, Butts In The Seats, turned six years old yesterday and if you aren't already familiar with Joe's blog you should be…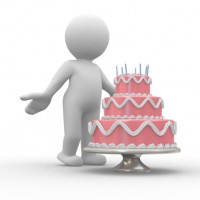 In the last year alone, he's done an extraordinary job at honing his blog into one of the most useful resources available for arts managers. One of my favorite series is his "Info You Can Use" articles, which have been priceless to me by bringing a number of useful if not critical items to my attention that would have otherwise flown under my radar.
These wonderfully practical posts are supplemented with a good bit of observational and thought provoking entries and altogether, they build one of the best culture blogs focused on arts management you can find.