Amidst last week's Detroit Symphony Orchestra (DSO) discussion threads, a reader asked about my thoughts on whether or not the DSO dispute is part of the growing union debate that began in Wisconsin. Since the question was posed, I've given it some considerable thought and have decided that whether or not any connection ever existed moot. Simply put, they're connected now whether they want to be or not…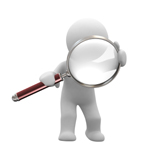 Although it is certainly an arguable point, the Wisconsin union battle appears to have grown from the intent to control expenses and morphed into whether or not employees have the right to bargain collectively. In Detroit, the dispute initially focused on the need for concessions but quickly degraded into whether or not employees (in this case, musician stakeholders) were allowed to assert any meaningful influence into strategic decision making by way of collective bargaining assurances.
At this point in time, the DSO's dispute can perhaps best be described as a contemporary extension of the decades old struggle between management and the board pursuing unobstructed control over telling the musicians what to do, when to do it, and how it's done against the musicians' insistence on clearly defined working environment parameters and remuneration guarantees. Over the years, this basic struggle has produced a series of compromises that define the degree to which either side influences the strategic decision making process and subsequent resource allocation.
For all of the talk about new models and change, the DSO fight really boils down to these very old-school elements. So in essence, what started off as a discussion about how best to manage debt with concessions and improved efficiency, degraded into an internal referendum on whether collective bargaining can be used to influence strategic planning.
Is it just Detroit?
Since the Wisconsin issue went public, a flood of questions started coming in asking whether or not Detroit is some sort of precursor to a larger effort to either remove, or neuter, collective bargaining agreements within the orchestra business. Time will tell but what everyone should keep an eye on from this point forward is whether or not we see any of the regularly scheduled collective bargaining negotiations that are just getting underway or set to begin soon start off with provisions contained in the DSO's now infamous "Plan B" contract which ultimately sparked the work stoppage.
(Note: Robert Levine posted something on this same topic the day after this article went up; although a different take on the topic, it's definitely worth checking out.)