The Detroit Symphony Orchestra Musicians (DSO) issued a press statement at 1:00pm ET today stating they intend to hold a press conference at 2:00pm ET to announce that they are proposing to return to work under the conditions DSO management imposed in October that initiated the strike (last updated 6:50pm ET)…
The press statement reads as follow:
MEDIA ADVISORY 3/1/11
STRIKING MUSICIANS FROM THE DETROIT SYMPHONY ORCHESTRA TO HOLD PRESS CONFERENCE TODAY
Who: Musicians on strike with the Detroit Symphony Orchestra, supporters and family members.
What: Local 5 of the American Federation of Musicians will announce the results of a membership vote taken today on a plan to extend the hand of friendship in an effort to end the strike by returning to work under the conditions management has imposed on the employees and without a new contract settlement.
When: 2 p.m., today, March 1, 2011
Where: The Max M. Fisher Music Center, 2711 Woodward, Detroit, MI 48201
Why: The musicians are eager to end this 22-week old strike and bring the orchestra back on stage in Orchestra Hall. They have been on strike since last October. The musicians went on strike because they feel as if the DSO Board and management implemented a contract proposal which would permanently change the DSO for the worse by turning it into a second-class institution. The musicians and their supporters recognize that the businesses and institutions of Midtown Detroit need the powerful engine of a vibrant DSO in their midst. Today's press conference details their latest effort  to find a solution that ends the walkout.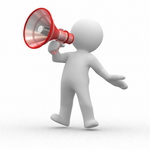 I contacted Elizabeth Weigandt, DSO Director of Public Relations, to see if there is any response yet from management but have yet to receive a response. Check in throughout the day for continued developments and keep an eye on the local Detroit newspapers (News and Free Press) for additional details. A comment from the DSO is included in the two newspaper articles listed in the following paragraph.
Update 6:50pm ET: More details available thanks to articles in the Detroit Free Press and Detroit News. It is now clear that the musicians' offer is tied to a binding arbitration component that allows each side to select an arbiter and in turn, those two individuals would select a third arbiter. Consequently, that panel would engage in a process to render a ruling which all parties agree in advance to abide by.
Given that trust – lack of and rebuilding –  has been a central issue in this dispute, this proposal presents a potentially unique solution that not only addresses the black and white issues at hand but could also contribute to rebuilding this necessary element.
The DSO issues the following statement on 6:45pm ET:
We were delighted to learn this afternoon that the musicians are prepared to return to work.  Although the terms of this return remain unclear, just after this unanticipated announcement, we immediately communicated with union attorney, Leonard Leibowitz, in an effort to understand the specific intentions of their news announcement of an "unconditional" return to work.  To move the process forward, we have offered some suggestions of our own on how we might proceed together and are looking forward to their response.