It's been another eventful week. The Boston Symphony Orchestra announced that music director James Levine will be stepping down as of 9/1/2011 but no word on emeritus status while in New York City, the Metropolitan Opera says "Levine intends to fulfill his schedule here for the remainder of this season and in future seasons"…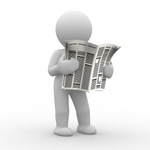 In Detroit, management and musician representatives went on the radio to talk about the musicians' binding arbitration offer. Are they spinning their wheels or will this offer find some traction?
In Cincinnati, Enquirer music critic Janelle Gelfand dusts off the topic of orchestras and touring. Is it a dinosaur that doesn't know it's extinct or is it more important than ever? Wade in via comment thread at Janelle's blog post.