It appears that the intense labor dispute at the Brazilian Symphony Orchestra (OSB) has moved to the next level. Following management's decision to officially dismiss nearly half of the rostered musicians, the orchestra has scheduled auditions in Rio de Janeiro, New York City, and London…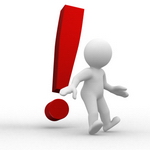 In New York, Local 802 AFM distributed the following notice to members and the media:
Brazilian Symphony Orchestra Audition Alert

The Orquestra Sinfônica Brasileira (OSB) is organizing auditions in New York City on May 20 – 23, 2011 to fill the positions of unfairly dismissed OSB musicians. The officers of the Associated Musicians of Greater New York, Local 802 AFM request that musicians not participate in these auditions because doing so undermines the OSB musicians who were improperly terminated.

In March, nearly half of the orchestra was dismissed by Music Director Roberto Minczuk for insubordination after they refused to comply with management's demands that they re-audition for their jobs.  Since then, outrage over the situation has spread and musicians all over the world solidly stand in support of the dismissed musicians.

We are requesting that the musicians of Local 802 boycott these auditions.

Local 802 stands firm with the OSB musicians and, as a member union of Federation Internationale des Musiciens, we will be doing everything in our power to discourage musicians from participating in these auditions. We need to support our colleagues in their time of need.

Do not audition for the Orquestra Sinfonica Brasiliera.


Respectfully submitted by the Officers of the Associated Musicians of Greater New York, Local 802 of the American Federation of Musicians of the United States and Canada.
At the time this article was published, the English version of the audition section at the OSB website does not contain information about compensation or working conditions. It will be fascinating to see if any additional information is posted between now and the audition along with how the New York auditions unfold at the end of the month.