There was definitely no shortage of attention focused on Emmanuelle Boisvert's decision to leave her position as concertmaster of the Detroit Symphony Orchestra for an associate concertmaster position at the Dallas Symphony. According to a Google News search, the related Associated Press article was picked up by more than 100 outlets in addition to more in-depth articles in traditional media and the culture blogging community…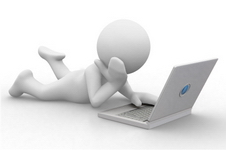 Susan Elliott authored a fantastic piece on 5/26/2011 at MusicAmerica.com (many thanks for making it free for this link).
"Some of Boisvert's comments in the press release could be construed as slaps at her current situation. "It has been a privilege for me to work with my colleagues and to make spectacular music both live and recorded with Maestro Neeme Järvi," she says, adding that she also was the "fortunate recipient" of "the wisdom of such DSO Music Directors as Paul Paray and Antal Doráti." The name of current Music Director Leonard Slatkin is notable for its absence.

She also seems to takes a shot at management. "This winter I performed with the Dallas Symphony on several occasions and marveled at their organization's commitment to classical music, the intrinsic respect offered to musicians by the administration and esteemed Music Director, Jaap van Zweden, and the emphasis they place on communication and teamwork at all levels."
Over at non divisi, in addition to some extraordinarily insightful observations, concertmaster Frank Almond found the Detroit Symphony Orchestra's public statement "colossally tepid."
Huh? 23 years as Concertmaster, and that's it? Incidentally, the silence from Executive Director Anne Parsons was notable, as was the absence of a comment from Music Director Leonard Slatkin (in my opinion he's about the only beacon of hope left around there).
FYI, Leonard Slatkin (or at least his Facebook persona – I never completely trust what appears on Facebook these days Slatkin has confirmed that he did, indeed, post the message) did post a note on the orchestra's Facebook Wall in response to a number of inquires related to the topic (the note was later reposted separately from the discussion thread).
Over the course of a prolonged strike, it is only natural to assume that some musicians will seek alternate possibilities for their career path. A few will leave because a potentially better job opportunity arises. Others will harbor frustration or anger over what has occurred. Some will re-evaluate what they wish to do, even if it does not involve participating in an orchestra.

On the other hand, many musicians will continue to work hard to make their orchestra a better place for everyone. In answer to those who have posted about my future with the DSO, I will say that my commitment to this orchestra is as strong now as ever. I have no plans to leave and will certainly continue to grow the institution. Where there is change, there is also opportunity. Much as we regret the loss of any musician, for any reason, we must move ahead. During the course of the past few days, some large steps have been taken to forge a strong path to the future.

Yesterday, I spoke to the members of the orchestra. During the hour and fifteen minutes, I said there were three words that must come into play at this time. "Trust, Transparency and Harmony." All three were notably missing during the work stoppage. No one should be prohibited from expressing an opinion, but right now, constructive words are needed. Moving forward means learning from the past, not repeating it.
Update 5/27/2011, 10:24am CT: In addition to his Facebook note, Slatkin alsoposted a direct comment to yesterday's post.
Speaking of Facebook, Detroit's WRCJ 90.9FM is planning on broadcasting an interview with Emmanuelle Boisvert on Sun day, 5/29/2011 that was originally recorded in 2008.
John Guinn's very new culture blog posted some quick observations as well and the New York Times published an article on 5/25/2011 by Dan Wakin that reports Ms. Boisvert released her announcement publicly before formally informing the Detroit Symphony management. In PR speak, that's called defining the conversation.
Last, but certainly not least, Boisvert published the following letter to her Detroit Symphony colleagues.
Dear DSO Musicians,

My soul and every fiber of my being belongs here, on this stage, amongst you, part of you, part of your past, present and future. I would like to acknowledge a debt of gratitude, to everyone who nurtured my path and still do so everyday toward becoming a more skilled orchestral musician.

To every musician who has been here 30, 40 and plus years, and to all the ones who have already departed, I wish to thank you for fostering, encouraging, and teaching me. I thank you for the vast wealth of knowledge and the traditions that this orchestra, and only this orchestra could have passed along. I would like to particularly thank Geoff Applegate for whom I would not have become the orchestral player I am now, he surely has to be the best principal second violinist in the world!

I wish to thank also former Concertmaster Gordon Staples who helped support a smooth transition into my first year, offering guidance every steps of the way. Next to thank are my wonderful stand partners, first the calm, skilled and talented Joe Goldman, again very patient and supportive during the "green" years of my life, I wish to apologize to him for everything I did not know. Then the sweet and passionate John Hughes, followed by the magnificent Laura Rowe, whom I have always called "my rock", so steadfast and calm, I miss you here very much. Also Hai-Xin Wu who through his refined musicianship thought me how to play Mozart symphonies and piano concertos, and then last but not least, the ultra-talented, god-gifted Kim Kaloyanides Kennedy, who gives so much of herself, in order to continually blend, match, support, and elevate me. As I have worked with other orchestras lately, having to now do the "blending" with players around me, I realize that I haven't thank you enough Kim for all these years of sublime partnership.

Next, I wish to express gratitude to the musicians of Save Orchestra Hall movement of the 70's and 80's, without whom we would not be here today, on the stage of this magnificent Orchestra Hall. It has been a revelation for me to finally view the 70's video, posted on our MDSO website, of the musicians walking in a circle as the wrecking ball lurks somewhere near. I had heard the story many times, but had never visualized it before.

I would also like to offer a lifetime of gratitude to all past NCs who had vision, strength, courage, talent and dedication, to believe in and uphold this great orchestra. You taught be how to be a dedicated member of AFM.

I would also like to thank past and present members of management and Board who have continually showed kindness and understanding.

Not least is Norris, whom I consider a brother, for whom the fifth paragraph of the press release is dedicated. He and I joined the DSO the same month of the same year. I thank you, Norris and all your team, for protecting and keeping me safe, not only here but also during some of our touring. I will miss you.

Comes to mind next are the smooth, skilled, tireless, and fantastically devoted stage crew, Frank, Larry, Matt and Micky, as well as the extras, who deserve more than our thanks for seamlessly handling all of us, I don't know of any other orchestras with a stage crew as magnificent as you guys!

To conclude, I wish both of our DSOs fantastic years of great symphonic music and much longevity during these turbulent times.

Music is always timeless,

Best wishes always,
Emmanuelle