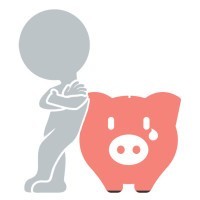 The 5/26/2011 edition of the Shoreview Post reports that a mere four days before Memorial Day, Rep. Betty McCollum (D-MN) successfully pushed through an amendment in the House of Representatives to cut funding for the US Armed Forces music programs by 37.5%…
Rep. McCollumn's initial target for funding cuts was Defense Department sponsorships of NASCAR events but in the wake of that failure, she determined that the world's largest employer of professional musicians should have their budget capped at $200 million.
According to Rep. McCollum's press statement following the amendment's passage, she felt that it was high time for the Pentagon to sacrifice its music budget. Perhaps unsurprisingly, there's no real justification behind how Rep. McCollum determined a 37.5 percent cut was reasonable and her official statement makes it appear as though the $200 million just seemed appropriate (emphasis added):
"There's no question that we need to get America's budget under control. The question is how," said Congresswoman McCollum. "Families and communities across this country are being asked to make incredible sacrifices in the name of fiscal responsibility. It's time to ask the Pentagon to make a small sacrifice in their own musical budget. Military bands have an important place in our nation's history, but in a fiscal crisis, $200 million should be enough to continue that tradition."
A 25 year veteran of retail sales and management, Rep. McCollum has apparently harnessed that skill set to maximize the very best of bean-counting decision making when crafting her amendment. If you have a moment today, why not contact Rep. McCollumn and let her know what you think of her amendment.