Oh the places you'll go thanks to the help of QR codes, those little black and white boxes that can be scanned by smartphones. Thanks to a recent news item from the National Arts Marketing Project, it seemed like it was time to review everything you wanted to know about QR Codes but were afraid to ask. So if you're not already familiar with QR Codes, here's the low down on what they do and some ideas about how arts groups can use them.
What They Are and How They Work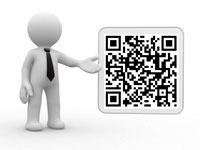 QR codes function much like the product barcodes you scan at typical grocery or big box store self serve checkouts but they are smaller and contain everything from simple text, to a website address, to a complex set of social media platform actions.
All you need to know is the black and white square is configured so that the black modules contain the actual encoded data that, in turn, is read by devices equipped with scanning capability, including smartphones with cameras.
What QR Codes Can Do
Browse to or bookmark your website or a specific webpage.
Create an address book entry (vCard).
Post a [sws_css_tooltip position="center" colorscheme="rosewood" width="400″ url="" trigger="tweet" fontSize="12″]This one of my personal favs; I'll create cards in advance of a conference to include an auto tweet along with the conference hashtag. [/sws_css_tooltip] on Twitter.
Send a call, text, or email.
Create a calendar event.
Generate free format text.
What QR Codes Can't Do
Collect data.
Auto-fill form fields with user's info after following QR code generated link. [sws_css_tooltip position="center" colorscheme="rosewood" width="400″ url="" trigger="" fontSize="12″]You can take users to an online form, but it won't auto complete the fields with their information; but even if it could do that, it would be a bit creepy [/sws_css_tooltip]
Contain more than a few thousand [sws_css_tooltip position="center" colorscheme="rosewood" width="400″ url="" trigger="characters" fontSize="12″]this varies based on the type of data encoded [/sws_css_tooltip].
Replace traditional marketing efforts.
Use your smartphone's QR Code reader app to test the following types of QR codes (as a frame of reference, each code is 150px x 150px in size, which is approximately 2″ x 2″).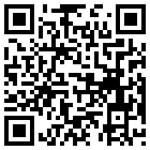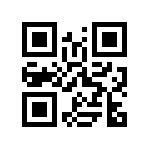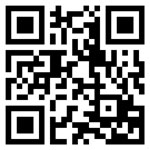 [sws_divider_small_padding]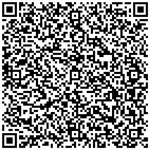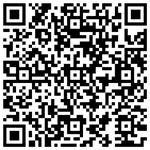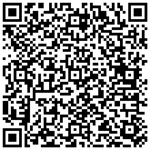 [sws_divider_small_padding]
Are you beginning to get a good idea of how much you can do with QR Codes?
Best Practice Checklist
Fortunately, this list is fairly short and entirely straightforward but if you're thinking yourself into a corner over how to use QR codes, fall back on keeping it simple and focus on using a code that directly supports a specific user action.
Remember that your primary QR code user is a smartphone user. Gear code actions toward typical smartphone user habits.
Make sure any target based content is mobile friendly (meaning NO FLASH).
Provide short and sweet descriptive content letting users know what to expect alongside the QR code. [sws_css_tooltip_image position="center" colorscheme="rosewood" makeOverflowVisible="0″ url="" src="https://adaptistration.com/wp-content/uploads/QR-Code-Drew-Cards.jpg" image_width="610″ image_height="358″]example [/sws_css_tooltip_image]
Make sure the QR code is printed on a surface that isn't likely to get folded, spindled, or mutilated.
Don't make the codes so small that it is difficult for scanning devices to focus on the modules (the black portions of the code).
Always test your codes; ideally, you have someone in the office who isn't a heavy duty QR code user so pull them aside to test usability.
Creative Use
Odds are you're already thinking about how to use QR codes beyond their basic functionality so to that end, here's a creative use idea that a I've been tossing around with one of the Venture Platform's newest users (their new site is due out in a few weeks): generating a QR code that takes users to a special mobile optimized page for program notes.
The QR code can be posted on the single event webpage, concert tickets, in the print program book, or on signs in the lobby. The idea is to then create a program notes landing page along with related content for each code's respective performance.
In order to provide something beyond a convenient way to consume traditional text based program notes, the organization (in this case, an opera company) can include embedded interactive content for everything from pop up links displaying production images to definitions for foreign words or other performing arts nomenclature, right down to a strategically placed intermission guide with bathroom locations and where patrons can buy a drink.
Using [sws_css_tooltip position="center" colorscheme="rosewood" width="450″ url="" trigger="Google Analytics" fontSize="12″]which is automatically integrated into their Venture powered website [/sws_css_tooltip] , the opera company can track how many users are taking advantage of the mobile optimized program guide content which can only be reached via the QR codes.
Armed with that data, they can then begin to explore sponsorship opportunities along with refining the target content to suit patrons use habits. Since Venture allows users to create a nearly unlimited number of sub domain and special mobile optimized accounts, it doesn't cost the organization a dime to begin experimenting with all of these options.
QR Code Generators
There are a host of QR code generators available; many are free while others are pay services that typically bundle some sort of marketing, tracking, or branding support. In general, the free providers should offer pretty much everything beginning and advanced users alike will need.
My personal favorite is from keremerkan.net because it offers a great deal of point-and-click functionality and has a practically nonexistent learning curve. Need to create a QR code that creates a Tweet via the user's Twitter account? No problem, it's in the dropdown list of readymade code actions. Add to that a substantial amount of optional control points over size, URL shortening, design elements, and output format and it is a QR code creating maniac of powerhouse proportions.
Another fine offering is from qrcode.kaywa.com, which offers a streamlined QR code generator that encodes a URL, plain text, phone number, or text message in small, medium, large and x-large sizes. This is a clean cut generator well suited for those just getting into generating QR codes.
Conclusions
It's worth mentioning again that QR codes aren't some sort of marketing silver bullet but they are terrific tools with a small learning curve that you can use to craft some particularly effective marketing, social media, and value added audience experiences. They are also a terrific way to increase your use of online focused marketing efforts, especially those geared toward smartphone users.
However, if you don't have much control over your website then you can expect a good bit of frustration as QR codes tend to work best in tandem with online based target material.
Once you have a QR code ready to go, you should also think about finding ways to help educate your patrons such as simple instructions along with recommending QR code reader apps. Keep the instructions short and sweet and entice the users with the benefits once they install the necessary app.
Speaking of QR code reader apps, I use "Barcode Scanner" on my Motorola Droid3 smartphone; if you're a QR code user, which ones do you use and why?