Today's title is an Irish proverb and one wonders if that phrase would have ever been coined if they were running professional orchestras at the time. Nonetheless, complaints seem to be a staple of the arts administration environment. Blame it on a host of reasons; inadequate resources, artistic temperaments, the economy, lack of professionalism, and so forth, but the reality is complaints aren't going anywhere anytime soon.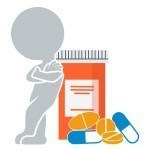 But that doesn't mean there aren't right and wrong ways to go about both ends of the complaint cycle. Holly Mulcahy covers the front end of complaining in her most recent post at Neo Classical. Written from an orchestra musician's point of view for other orchestra musicians, it's an intriguing read.
As for the business end of complaints, a recent Facebook exchange with a friend and colleague made me remember an article I published back on June 9, 2004 titled Seeing Past The Anger, which examines how to receive and process emotion laden complaints with professionalism. Perhaps more important, it covers the
And given the operating climate of short tempers and high pressures too many arts managers are forced to deal with, it seems fitting to point this article out on Labor Day. So take a moment today to read Mulcahy's piece as well as Seeing Past the Anger. You'll be glad you did.