An associated Press article from 1/12/2012 reports that the New England Conservatory of Music (NEC) announced that it had removed Benjamin Zander from all positions associated with the school. What brought additional attention to the issue was the information provided by NEC that it "had disciplined a faculty member who retained a videographer he knew was a registered sex offender to record rehearsals and performances of preparatory school students over the past decade."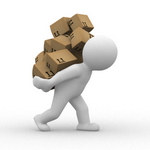 The following day, Norman Lebrecht jumped on the story and has since published three articles that suggest there's much more going on than some sort of Penn State football sexual abuse clone. According to public comments from Zander, he believes the real reason he was dismissed was due to disagreements with NEC president Tony Woodcock; excerpts from Zander's statement are available in Lecrecht's 1/15/2012 blog post.
Lebrecht's most recent article on this from 1/16/2012 poses seven questions directly to NEC's Woodcock. According to Lebrecht, it appears that NEC may be attempting to keep Zander under wraps by associating him with lapsed responsibility regarding a sex offender. Two of the seven questions focus directly on those points:
3 Why, after privately ending his contract, did you then link him in public to the presence of a former  – indeed, reformed – sex offender who was employed at rehearsals?

4 Were you aware that the offence took place 21 years ago, that the offender is fully rehabilitated, and that raising the issue now is both morally dubious and legally contestable under statutes of limitations?
I asked NEC's public relations department if the conservatory and/or Woodcock have responded to Lebrecht's questions but have yet to receive a reply, however, if one comes in at any point after the article is published, it will be posted in an update.
Update, 11:00am, 1/17/2012: I received a reply to my inqury from Karen Schwartzman, a crisis and reputation management public relations specialist. She provided the following statement:
I'm serving as spokesperson for the New England Conservatory on the matter involving the sex offender who was engaged to videograph the Youth Philharmonic Orchestra and certain other programs at the Conservatory.

You asked whether we had put out a statement commenting on the posting on Ben Zander's website. We have not.
Non-profit organizations don't typically retain the services of a crisis management consultant lightly; consequently, the heightened defensive posture is a potential indication that the story is far from over. And for the sake of clarity, my original inquiry to NEC asked if the conservatory and/or Tony Woodcock has released a statement or replied to the questions from Norman Lebrecht's "Seven Questions" article, not the posting on Ben Zander's website. 
Lastly, on 1/16/2012 the Boston Globe published a letter written by Zander to the Youth Philharmonic Orchestra, which presents his perspective on events.
For those who may be unaware, Zander is a well known conductor with ties to the Knight Foundation and a popular TED talk from 2008. He was also involved in helping bring about attention to the El Sistema program that subsequently launched it into an international spotlight.
Full Disclosure
In 2005, Zander invited me to take part as an observer during the New England Conservatory Youth Philharmonic Orchestra's tour to Caracas, Venezuela where they were integrated into the then, relatively unknown El Sistema program. My travel and lodging were provided and I published a quartet of articles at Neo Classical about my observations shortly after returning from the trip.
Following that experience, I've maintained a casual but very amicable relationship with Zander and think highly of him and his work.
In the end, it will be worth keeping an eye on this situation from the standpoint of determining whether or not there is any validity to Zander's initial claims that he was dismissed due to disagreements with NEC's Woodcock. This could very well turn out to be a tremendous case study in process and authority.