Kudos to Joe Patti over at Butts In The Seats for posting a terrific article on 2/27/2012 that examines some recent events in Oregon about changes in state arts funding that would connect funding to diversity levels among an organization's board and staff (office and artists).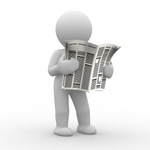 As this is a super busy week, I don't have time to include my own thoughts on this but Patti's article presents a very comprehensive examination along with a host of thoughtful questions; not the least of which is whether or not any such requirements would potentially violate Federal laws.
So pop over and give the article a read and weigh in with your thoughts in a comment to his piece.
Read Arts Funding and Diversity in Oregon