Following last week's post about a proposed Juilliard residency vis-a-vis the Palm Beach Symphony that created quite an uproar in the comment section of the Palm Beach Daily News article announcing the program, it seems as though the initiative in its original form may be at an end.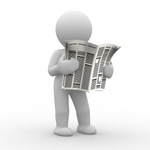 A reader forwarded a copy of the following letter purportedly written by Adam Meyer, Juilliard Associate Dean for Administration, which states that Juilliard will not be participating in the potential residency program.
Dear [name removed],

Thank you for your recent email regarding the Palm Beach Daily News article published on May 2 – we very much appreciate your concern and feedback.

First and foremost, please know that Juilliard has a long history of positive relations with local musicians, as well as the AFM and local musicians unions, in communities throughout the country. The project announced in this article was never intended to take work away from local musicians and we were surprised to learn that it was being viewed in that way. In fact, our role was merely to help the Symphony's administration identify a small number of talented, up-and-coming musician who were ready for this type of solo engagement. The community outreach involved was presented to us as a handful of routine school visits given by the visiting artists, no different in nature to the community outreach that many of today's soloists participate in while on tour. In short, we were under the impression that these residencies were meant to augment and support the great work already being done by local musicians, and in no way as a substitution for your efforts.

In light of the feedback we have received from you and others, we have made the decision that Juilliard will not participate in the currently proposed residencies. The Symphony's administration has been informed of our decision, and no further plans are being discussed. We wish you and your colleagues the best of luck in the future.

Sincerely,
Adam Meyer
Associate Dean for Administration
The Juilliard School
In order to verify the authenticity of the letter along with its contents I contacted Michael Finn, Palm Beach Symphony Executive Director, along with Janet Kessin, The Juilliard School Associate Vice President of Communications.
Mr. Finn's initial response described a modified  program.
The first paragraph of [Mr. Meyer's letter] says it all.

The Juilliard guest artists are part of a three-pronged effort at educational outreach.

Part 1 will be orchestral performances by The Palm Beach Symphony already booked, where we hope to reach 1500   4th and 5th graders in an underwritten initiative sponsored by Palm Beach State College and funded in part by extraordinarily generous Palm Beach Symphony patrons.  A Juilliard grad (2005) will conduct.

Part 2 will be classroom presentations by Palm Beach Symphony resident ensembles, tailored to the need of the school and classroom.  Already in discussion is a Trio of Flute, Viola and Harp for a variety of concerts.

Part 3 will be outreach by visiting guest artists, some of whom will be grads of The Juilliard School. Included is a particularly brilliant piano duo Anderson/Roe (2004 or 2005) who will perform with Symphony members in performances of Carnival of the Animals for students and adults as well.

I will rebrand the concept away from Juilliard@Palm Beach to Art and Music After Dark at the Norton, and Music after 5 at The Breakers.  I will go forward with the concept of bringing the highest quality young performer to Palm Beach, to serve as soloists for the Symphony and as ambassadors for musical education.
In a follow-up email message asking about current education activity delivered by existing rostered Palm Beach Symphony musicians, Finn stated that the orchestra does not have any sort of program in place but he stressed what he defines as the value of having young musicians working with school children.
To date no program is in place, we are creating one for the first time. I have found in past experience, young students relate well to a peer group. High quality of performance in young gifted performers, in my view can be used to great advantage when trying to reach young students.
When asked how the rebranded program will be different from what was reported in the 5/2/2012 Palm Beach Daily News article with regard to projected budget and use of current Juilliard students, Finn indicated that he intends to continue contacting recent Juilliard graduates along with those from other academic institutions.
We will contact recent graduates of Juilliard and widen our search to other well respected institutions. I happen to come from Juilliard and know the quality across all fields. I knew quality was assured.
In lieu of providing revised budget projections and related fundraising goals, Finn reported that the orchestra will make those figures available within the guidelines of subsequent IRS From 990 filings.
As to budget, I aimed high, not having airfares underwritten etc. Our budget is a matter of public record and may be scrutinized after the end of the fiscal year in question. I trust this clarifies the genesis of the program and the expected objectives.
In the meantime, it appears that the proposed residency program in its original form is no longer in the works.
Juilliard's Ms. Kessin confirmed the legitimacy and content of Mr. Meyer's letter and reaffirmed his points with the following statement.
Juilliard was made aware of the strong reaction by some Florida musicians, including our own alumni, to the Palm Beach Symphony's proposed residencies with students from Juilliard. Our role was to help the Symphony's administration identify a small number of those ready for solo engagements, along with subsequent school and community outreach events similar to those accomplished by many artists as they tour in the US.  We understood that these residencies were meant to augment the outreach already being done by local musicians, and not substitute. While we have been surprised by the reaction, Juilliard's long and positive relationships with local and national musicians and unions are important to us. We have decided that we will not participate in the currently proposed residencies.
There was no mention of using current Juilliard students for any of the revised activity as descried by Mr. Finn. And based on this new information, what are your thoughts and observations about this situation since it garnered public attention last week?