Just in case you didn't think airline travel could get worse for anyone in this field, new dynamic pricing schemes designed to squeeze added revenue out of a shrinking pool of customers is starting to crop up at some US based carriers. It's become common to see the front half of coach class seats go for a premium rate but the new trend is to tack the same premium fees onto all aisle and window seats.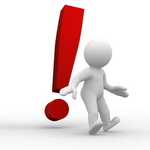 According to a report in the 6/7/2012 edition of CNN.com Delta, American Airlines, US Airways, Frontier, Spirit, and Allegiant are adding as much as $29.00 for aisle and window seats for each direction.
If you're a cellist, you already have to purchase a bulkhead and/or window seat ticket because of existing airline restrictions, so get ready to pay even more for that inconvenience. And if you're an 80 piece orchestra, you can expect to pay no less than an additional $1,500 per leg for domestic tour airfare if they opt for an airline that utilizes premium dynamic seating structure; more if you can't manage to find enough middle seats available on any respective leg (as if musician seating assignments wasn't fun enough already).
And speaking of airfare; is anyone even attending the League conference in Dallas right now? I checked out the official conference twitter [sws_css_tooltip position="center" colorscheme="rosewood" width="200″ url="javascript:void(0);" trigger="hashtag" fontSize="14″]#orch2012 [/sws_css_tooltip]  to see what was up and was sincerely shocked at how little conversation is going on given that it's one of the larger nonprofit performing arts org service organizations. Oh well, perhaps that simply means there wasn't much to miss.