In the wake of Monday's post about the St. Paul Chamber Orchestra (SPCO) negotiations, additional details regarding management's initial offer have surfaced by way of a comment thread initiated by a SPCO musician negotiating committee member. According to that information, the SPCO was looking for concessions beyond reductions in weeks.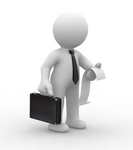 The musician representative, SPCO violinist Leslie Shank, stated management's intent is to produce a contract that secures $1.5 million in reductions from musician related expenses and to date, they have not moved from that figure during bargaining sessions. This corresponds with details reported in the 6/11/2012 Minneapolis Star Tribune article which quotes SPCO board chair and interim president, Dobson West, saying that although the board anticipates presenting a revised proposal, the zero-sum goal remains unchanged.
In addition to the proposed cuts in weeks and compensation, Shank maintains that the SPCO was looking for a number of non monetary concessions, some of which were the root of angst in the protracted Detroit Symphony labor dispute.
Removing tenure.
Securing the authority to dismiss a musician for any reason without a peer review process.
Instituting a $500 fine for being late to rehearsals.
Securing the authority to discipline musicians for multiple dress code violations.
The final point is one that is not unusual at most professional orchestras but perhaps unsurprisingly, the real hot button issues center on tenure and dismissal.
Also worth noting in Shank's comments is the claim that the details surrounding management's initial offer were leaked as a result of insecure communication methods.
The SPCO management has been putting out negotiations updates to the board and musicians, not password protected. This was leaked to the Star-Trib, and that was their source for most of the information in [the article from 6/11/212].
I contacted the SPCO for a formal response but at the time this article was published, they have yet to reply. When and/or if they do, this article will be updated to incorporate any additional information.