A few months ago, Google implemented one of the largest changes in its history regarding how the search engine's algorhythms index content. Code named Penguin, it ushered in a host of measures that penalize sites which violate their Webmaster Guidelines for proper (Search Engine Optimization) SEO techniques. What this means for orchestras is if your organization has ever employed the services of an old school, black-hat SEO quack, then your site is going to get penalized, and penalized hard, in search results.
"Surely, We're Safe. Aren't We?"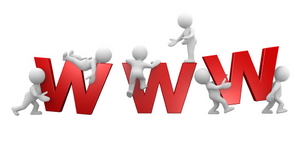 In short, SEO can be confusing. It's loaded with geek-speak and to make matters worse, even providers that religiously followed Google's pre-Penguin recommended Webmaster Guidelines routinely offered up contradictory advice on how best to go about conducting SEO strategies.
In actuality, most orchestras don't even know what their SEO strategy is and they trust their technology providers to put something in place that will deliver promised results. Unfortunately, this is precisely the sort of environment where many black-hat SEO quacks thrived over the past decade.
As a result, I've encountered more than a fair number of orchestras either tip-toeing or outright crossing the line into black-hat territory and the really sad part is they are completely unaware. It won't do much good to point fingers in these cases but it is prevalent enough that every group should include time over the summer to really examine what sort of SEO practices are in place and make changes as needed to begin reaping the benefits from Google's Penguin update (of which, there are many).
Action Checklist
Here's what you should do to get started.
Contact your web master and/or developer to inquire about what sort of SEO measures are in place at your site.
Ask them if existing measures conform to Post-Penguin Google Webmaster Guidelines. Ideally, you'll get some specific examples of before/after changes.
If your provider wants to charge an additional fee for bringing your SEO up to Penguin standards, consider the position that you've already paid for having your SEO meet existing standards and the provider should make sure  your site continually conforms during the length of your service contract.
If you're on your own, so to speak, with webmaster responsibilities here are some user friendly resources to begin making sure your site is good to go.
I also recommend taking some time to read this article by Bradd Shorr published at SmashingMagazine.com on 6/28/12 that provides some very detailed, but easily digestible, advice on how the Penguin updates are going to be a real boon for content producers, especially those that employ white-hat tactics. If you're new to SEO, take the time to read the info above; if you do, Shorr's article will make much more sense and you'll have a much easier time extracting nuggets of knowledge from his examples.