According to multiple press reports, the Minnesota Orchestra (MO) has notified its musicians that unless an agreement is ratified by midnight, Sunday 9/30/12 then it intends to initiate a lockout. The labor dispute has been characterized by a sharply concessionary contract offer that includes an approximate 34 percent cut in compensation along with reducing orchestra musicians to 84. And in a less common move, the MO has been publishing complete copies of their proposed offer alongside summaries.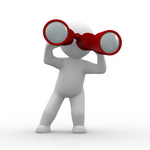 On the surface, the MO's decision to provide copies of their proposed agreement might seem like a great deal of transparency and to a degree it is. But it is also hobbled by a lack of comparative perspective. In the end, tossing around an avalanche of figures in order to understand something as complex as a labor dispute is only useful when you have perspective (and even then, it is still a hazardous pursuit).
For example, the MO's current offer reduces musicians to 84, but how many were employed in the previous agreement; 85, 212?
Time For An Insider's Perspective
The how and why behind the way orchestra contract negotiations work isn't particularly sexy. We're not talking about the drama, the posturing, or the politics but the actual exchange of offers. When it comes to examining the deal things become very straightforward. In order to save time and keep discussions focused on salient items, it is common for both sides to present proposals by referencing copies of the existing agreement with changes indicated by strikeout and bold formatting; the former is a removal with the later an addition or modification.
It's about as simple as the wheel but it provides perspective. For example, here's an excerpt selected at random from the MO proposal (Section 16.2, page 27 to be precise) to help illustrate this point:
When looking at a clean, unedited document that doesn't indicate the changes via markup formatting, it provides an inaccurate sense of an offer's overall gravity. What seems innocuous may be exactly that; or it may be something much more profound. When applied to an employment agreement more than 50 pages in length, you can begin to get a better idea behind the complexities involved and why even knowing the big, obvious differences still don't provide a proper outlook.
So, having access to a copy of the MO's proposed agreement is undoubtedly a crucial part of overall transparency, but without the accompanying markup copy, it still provides an incomplete picture.