Apropos to yesterday's poll about the Minnesota Orchestra Association (MOA), the 5/15/2013 edition of MPR News published an article by Euan Kerr that reports the MOA's prolonged work stoppage is inflicting hardships on partner institutions within the local Minneapolis performing arts sector.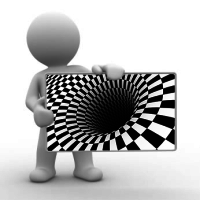 This shouldn't come as a surprise to anyone and according to Kerr's article, the Minnesota Chorale appears to be hard hit by the loss of the MOA's entire season.
"With no resolution to the impasse between the Minnesota Orchestra and its musicians, we have to be able to make the plans that will keep the Minnesota Chorale a viable and vital organization," [Minnesota Chorale Executive director Bob] Peskin said today.
The entire state of affairs brings to mind a bit from an old Simpsons episode where Bart's antics have become so destructive that he is pulling down others with him.
The article also reports that both sides in the MOA dispute remain firmly separated as the latest round of potential bargaining sessions have been scrapped.
The musicians blame the MOA leadership for failing to provide requested information and the MOA blames the musicians for requesting information they don't believe is necessary to conduct negotiations.
The self fulfilling prophecy continues unabated. It reminds me of another pop culture reference, this one coming in the form of a quote from an episode of Star Trek: The Next Generation: "When a man is convinced he's going to die tomorrow, he'll probably find a way to make it happen."