I'm off to the 29th Annual Conductors Guild Conference, I'll be there from Saturday, 6/15/13 through Monday, 6/17/2013 serving as a mentor for one-on-one sessions with conference attendees. I'll be available to discuss the finer points of career development, starting and managing your own ensemble, networking, and more.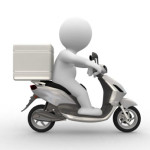 If you're attending the conference, you can sign up for mentoring during registration and info on last minute registrations is available through the conference website.
So whether your're in town for the Guild conference or not, feel free to get in touch to see about finding some time to meet. The best way to get in touch during the conference is via email or text, contact info for both options is available here. Or you could always throw caution to the wind and simply drop by the Union Station DoubleTree, located at 1820 Market St. One Union Station (in which case, this map of conference events will come in handy).