Just imagine how nice it would be to conduct a search for "music director" across all professional orchestra IRS Form 990s for the past decade. For now, it is still a dream but there's an interesting article by Lucy Bernholz at PHILANTHROPY 2173 (h/t Thomas Cott) that examines a free offering from The Foundation Center that provides a searchable 990PF database, branded FDOfree. After a cursory bit of usage, it is clear to see that FDOfree is an enormously useful offering and it left me feeling wistful that nothing similar exists for the orchestra field; but as Berholz laments, there's plenty of hurry up and wait to do before the open data movement reaches the IRS.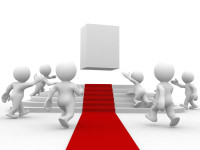 In the meantime, you can cut down your old school download-and-search time for orchestra 990s by using the Adaptistration Orchestra Financial Reports. Granted, it is a far (far) cry from a keyword searchable database but it is a necessary step in the right direction.
To that end, if there's a funder out there interested in supporting the project, I have zero doubts that my development team at Venture could put an orchestra version of FDOfree together in short order. So get in touch if you're interested in making it happen. Or perhaps a Kickstarter campaign is in order; what do you think?