Yesterday's post about the potential for developing an online keyword search database for all professional orchestras produced a good deal of feedback, thanks to everyone who took the time to write in with your thoughts etc. As it stands, there was enough interest that the idea has been officially upgraded to the early stages of exploration. I have my development team from Venture looking into some the tech requirements and I'd be grateful to all of Adaptistration's readers if you'd take a moment for a short poll (and we do mean short).
The Idea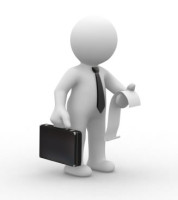 In case you missed yesterday's post, the idea is to create a database of orchestra IRS from 990s that can be searched via keyword and be filtered by taxonomy such as state, League Group, AFM conference, etc. It would function similar in nature to The Foundation Center's FDOfree
offering, but focus exclusively on orchestras, although it could certainly be expanded to operas, ballets, etc.
The Poll
Although finding a funder for the project is an option, it also brings a host of bear traps related to obtaining nonprofit status. Consequently, the smart move here is to keep it as an LLC; or, given the strength of the overall "public good" nature of the project, it may be ideally suited for taking the L3C model out for a spin.
Either way, thank you in advance for taking the poll, it is genuinely appreciated. I'd like to encourage everyone to send along any ideas, thoughts, or concerns in a comment, email, or via Facebook.Twitter.
This Survey has expired. You can view the results at the State Of Employment Series Archive: https://adaptistration.com/series/covid-19-state-of-employment-poll/