Since yesterday was the penultimate moving related time-suck day this month, there was only enough time to compose a quick link love post. To that end, these are some of the articles that have recently caught my attention: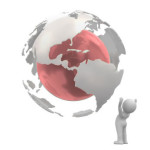 What have you been reading as of late that really got you thinking?
Have you completed Adaptistration's 2013 Audience Segmentation Survey? If not, you're missing out on the opportunity to shape this blog's future! 
Complete the brief survey today
.