In an 11/25/2013 article from The New Yorker, the ever sharp Alex Ross vents some frustration toward the Minnesota Orchestra Association (MOA) leadership, the growing difficulty of mid and smaller budgets org to pull funding from the name brand institutions, and the ennui that is political concerns about culture.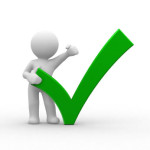 Ross doesn't mince words and goes so far as to accuse the MOA management of "stoop[ing] to ruthless union-busting tactics" and calling outgoing New York City Mayor Michael Bloomberg's comments on the demise of the New York City Opera" feeble."
And even though he characterizes the MOA musicians as easily holding the high ground in that dispute's war of words he does point fingers at the orchestra musicians in Chicago and San Francisco for lacking nobility and being too anxious "to jump into conflict mode."
Ross doesn't come across as trying to balance the piece by lumping criticism on both sides of the scales; rather, he's simply calling it as he sees it and based on much of the overall reaction from across a wide across segment of the entire field, he's among the majority in identifying much of what is turning off supporters to whatever message lurks under the surface.
The burning question here is how do we save the field from itself?
Have you completed Adaptistration's 2013 Audience Segmentation Survey? If not, you're missing out on the opportunity to shape this blog's future! 
Complete the brief survey today
.