On 11/20/2013, the Minneapolis based patron stakeholder group, Save Our Symphony Minnesota (SOSMN) gave a public presentation titled The MOA [Minnesota Orchestra Association] Debacle: Unlocking The Truth where they levied a host of allegations against the MOA board and executive leadership including, but not limited to: cooking the books, deliberately misusing endowment funds, and intentionally releasing false information.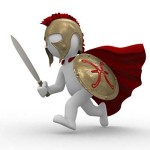 The event garnered sizeable coverage in traditional media outlets (Minnpost.com and StarTribune.com) as well as a host of social media platforms. It reportedly attracted an attendance of nearly 100, including Larry Adams, a partner at Clifton Allen Larson, the firm which performs the MOA's audits.
According to an 11/21/2013 Star-Tribune report by Kristin Tillotson, Adams said the SOSMN's claims were "uninformed at best" and that he stands by his firm's work.
Similarly, the 11/21/2013 MinnPost article by Doug Grow reports the MOA responded to accusations, which included "financial statement manipulation," with casual indifference, asserting that SOSMN was beating a dead horse.
Presentation content and institutional responses notwithstanding, the SOSMN is trailblazing new ground with regard to organized audience advocacy by demanding increased oversight, challenging information, and coordinating broad based action to bring about a firm resolution of ending the lockout.
You can download the presentation slides at the SOSMN website which include the following recommended calls to action:
The MOA should…

end the lockout immediately.
terminate CEO Michael Henson.
reassess its auditor.
suspend its "divisive public relations campaign."
The MN Orchestra Musicians should…

clearly state their goals and objectives.
identify any remaining financial documentation they have yet to receive from the MOA.
Government officials should…

use influence to get both parties to complete the full list of SOSMN action items.
initiate a financial investigation of the MOA's auditor and their ability to repay outstanding Minneapolis bonds related to the recent hall renovation.
investigate the MOA's financial stewardship.
investigate the current MOA board nomination and internal election practices.
Patrons should…

contact the MOA board and insist on terminating CEO Michael Henson and removing the current board officers.
Is It Time For An Ombudsman?
In the end, groups such as SOSMN are becoming increasingly common in the wake of public labor disputes yet an organization's board is under no obligation to recognize or act on any recommendations or suggestions. Such deep-rooted intransigence is enough for the field as a whole to begin considering whether or not large budget institutions like the MOA should be obliged to oversight by an ombudsman to investigate charges of failing to act as stewards of public trust and/or maladministration.
What do you think?