The rumors were confirmed yesterday by way of official news that Chicago Symphony Orchestra (CSO) president Deborah Rutter will become the new president of the Kennedy Center in September, 2014. This is probably some of the best news the Kennedy Center could hope for following the departure of former president Michael Kaiser but that gain comes as a loss for the CSO, which is now in the unenviable position of needing to secure a new executive leader during a time when pickings are what some might define as slim.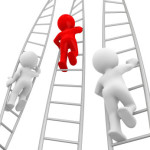 Due to Adaptistration's Professional Disclosure policy and that the CSO is a client (details), there's nothing much about the CSO side of things that will be discussed here. At the same time, that doesn't apply to the Kennedy Center and Rutter's increased influence via the dual executive role as artistic and administrative director adds an interesting variable into the mix.
Arguably (but not by much), Rutter managed to lead the CSO through a time of profound artistic transition where the institution could have easily fallen off its current perch as a destination ensemble and artistic force to be reckoned with. If she can bring the same degree to acumen to the Kennedy Center, then there is a strong likelihood that the National Symphony Orchestra (NSO), which operates under the auspices of the Kennedy Center, can become a tough competitor for talent and donors with the CSO and its peer institutions.
Consequently, it will be fascinating to see where both groups are five years down the road. Perhaps the NSO will begin hiring away and/or recruiting principal talent out from under the CSO.