Unless you've been living under a rock the last several months, you're likely aware that the Affordable Care Act (ACA) launch was a clusterfuck of gargantuan scale. That sort of language isn't common here and it is used now to reinforce just how wretched of an experience it has been interacting with the ACA's primary point of contact known as HealthCare.gov. Nonetheless, after months of trying I was finally able to not only create an account but move through the entire enrollment process. Having said that, the process is still far from smooth.
The Process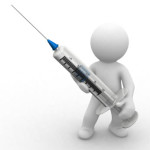 The gap between creating an account and finally being able to enter the enrollment process was three weeks but once the enrollment process was engaged, the HealthCare.gov site was plagued with caching problems that disabled navigating from one screen to another, especially those related to comparing plans. The only solution was logging out, clearing the browser cache, and starting the entire process all over again. Frustratingly enough, the problem was consistent across all major browsers.
The Interface
If nothing else, the one area where the site excelled was the user interface. Using various filters at enrollment pages was very simple and tooltip instructions were concise but complete. There were no major variations from one browser to the next while page load times were quick and responsive.
The only real negative is the site is not responsive so attempting to interact via tablet could be tricky and abandon any ideas about connecting via Smartphone.
Support
Live Chat was never available during any of my time using HealthCare.Gov. Attempting to use it generated a boilerplate we're too busy type of message encouraging users to get in touch early in the morning or late at night. I tried both of those options but the results were unchanged. The static help was a mixed bag, the glossary was thin (tooltips were better), telephone support was no better than the live chat and sure, you could pursue searching for a live help center but if you're self employed or a small business owner, who has that much time to spend?
Conclusions
So long as you don't mind the complete and utter lack of useful online or telephone support, HealthCare.Gov finally manages to deliver most of the original deliverables. Having said that, you should be prepared to bring the following virtues to the table in order to get through the process:
Patience: Set aside two or more hours thanks to a serious of lag-laden email notifications, server related glitches, and a dismal support structure.
Resourcefulness: Be ready to use ancillary online sources to help fill in information gaps.
Keep in mind, the above observations are related to the individual and family enrollment process and not the small business portion of HealthCare.Gov.
Thinking About Posting A Comment?
Terrific, discussion is always encouraged here at Adaptistration and I'm very keen to learn about reader experiences with the site, especially anyone who has gone through the process of purchasing coverage for a small business, but let me be very clear and state that I will not, under any circumstances, publish comments of a political nature. No jabs, no overt diatribes, no wink-wink, nod-nod caginess, etc. It doesn't matter if you're a conservative, liberal, republican, democrat, or whatever; go have those conversations elsewhere.