The latest news out of the labor relations scorched earth that is the Minnesota Orchestra Association (MOA) is an effort from the patron advocate group Save Our Symphony Minnesota (SOSMN) to pressure the city of Minneapolis to kick the MOA out of Orchestra Hall for defaulting on lease terms.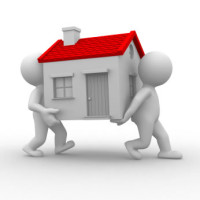 The 1/03/2014 edition of MinnPost.com published an article by Jake Anderson with additional details along with providing a copy of the 31 page SOSMN letter (28 of which are exhibits and reference material), which comes during a time when the City of Minneapolis is amid a 45 day review period to determine if the MOA's multi-season lockout impacts whether or not the orchestra is in default.
According to Anderson's article, the MOA claims that the SOSMN accusations are unmerited and that the organization has fully complied with all lease terms. The crux of the matter hinges on whether or not the City of Minneapolis determines if the MOA failed to provide accurate and complete financial information related to the recent renovation project.
This could go either way but it seems that the MOA is taking this seriously enough to issue statements making it clear that the orchestra's leadership will play hardball with the city should things not resolve in their favor.
Anderson published an earlier article at Twin Cities Business on 1/2/2014 that includes a statement from the MOA that makes it clear they would pursue collection action against the city for renovation related expenses.
"Our attorneys advise that the charitable trust cases cited in the letter don't affect the terms of the MOA lease. The lease expressly provides for reimbursement of a portion of the building costs paid for by MOA if the lease terminates under certain circumstances. MOA would comply with all donor restrictions applicable to any reimbursed funds."
Worth noting is the lack of information regarding how much the MOA would expect to collect, nonetheless, it will be interesting to see if the MOA's strong-arm approach will influence the city's decision.