My blogging colleague, Joe Patti, posted an intriguing article on 3/4/2014 about his surprise over the job description for the Ohio Arts Council's (OAC) deputy director opening; in particular, he was taken aback by the lack of arts-centric requirements.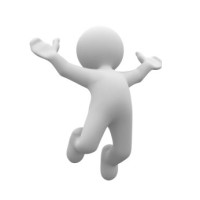 At the same time, Patti defines his working relationship with OAC as top notch and acknowledged being comfortable with the idea that if the existing employees were cultivated using similar job descriptions that not only placed less emphasis on arts related requirements but focused instead on medical and social services experience, then so be it.
I'm very curious to see if the OAC responds to Patti's post or if Patti publishes any sort of update. In the meantime, the whole thing reminded of a post here published nearly a decade ago titled Knowledge Of Music Helpful, But Not Necessary, which covers some of the same ground as it relates to crafting job descriptions for arts administrator openings.
But I'm curious to know more about what you think, are certain positions inside an orchestra's administrative offices better served by requiring minimum levels of musical knowledge (beyond obvious positions in the artistic department); are some positions black and white while others varying amounts of gray?
Take a moment to send in a comment with your thoughts and observations.