The Minnesota Orchestra Association (MOA) board is at it again; the latest news report describes an apparent decision to offer former music director Osmo Vanska a position as principal guest conductor while also retaining President & CEO Michael Henson.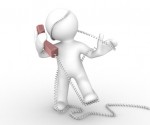 And while you can be certain there are some on the MOA board who see this as a legitimate offer to reach some middle ground, conductor Bill Eddins published an article that set aside the niceties to make sure everyone is on the same page.
Essentially the [MOA] board wants to ride on Osmo's name without giving him any responsibility or say in the artistic future of the organization. If they're trying to set up a meeting with him to discuss this idea I could save them the trouble and give you his answer right here. Or I could if I knew how to say "*&#$ YOU!" in Finnish. (Since the Finns are very much a part of the Scandahoooovian/Minnesotan passive/aggressive mentality here I would assume that his response would be a tad more politic, but it will essentially amount to the same thing.)
Given the orchestra's perilous condition, it is folly to waste this much time and energy on efforts that have a snowball's chance in hell of success.
Granted, in most cases exploring every opportunity for all parties to save face is the prescribed course of action but the MOA is decidedly an exception to this rule.
In the end, the time for deal making was more than a year ago before the institution lost its music director along with a number of key musicians, administrators, and staffers (not to mention credibility among their patron base). Now, ticket sales are reportedly floundering and public support remains decidedly sour so the board's decision to focus so much effort and squander precious time on nonsensical offers comes across as nothing more than a vain attempt to fiddle away while Rome burns.