It was easy to miss, but the 3/11/2014 edition of Lifehacker published an article about how to get rid of telemarketers and the author, Erica Elson, made passing reference to her telephone sales position at an arts organization.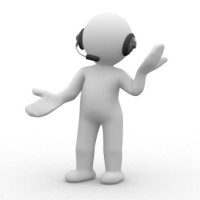 She doesn't name which organization she worked for but she goes on to reference details that make it clear she wasn't using the organization as a pseudonym.
Granted, it is an excellent article (I learned a few things I plan to use in the future) but it does draw attention to a practice that takes its share of lumps in the court of public opinion, not to mention serve as one of the chief complaints from patrons leaving comments about orchestras at online review outlets such as Yelp.
What's even more interesting is a comment in the article that, in turn, spawned a 24 entry long sub-thread. The initial comment takes the author to task for comparing commercial telemarketers to those working for nonprofits but the majority of responses were not of similar mind.
All of my personal hell with telemarketers are from the ones that non-profits orgs have sic'd on me and my wife after we donated a couple of times to them. We have since stopped donating because their minions simply won't stop calling us. (source)
Well, no. I am going to lump non profits into the pile of telemarketers…because they're telemarketing. Maybe for a good cause, but it's still….telemarketing. And I object fiercely to that. (source)
I work for a company that has both a fundraising and a sales campaign, at different times of the year. I can tell you that we are as relentless in getting people to donate as we are when we are selling a product and use similar tactics. Also, just because we are a non-profit doesn't mean we don't try to get as much money as possible from people. (source)
What are your thoughts on any of this?