Given the mountain of negative publicity surrounding contentious labor negotiations at nonprofit performing arts organizations, it would seem that effort to avoid conflict within a broader volatile environment would be paramount for all parities. Nonetheless, The Metropolitan Opera (The MET) negotiations with three of its larger labor unions (orchestra musicians, singers, and stage crew) seems to be pursuing a different course.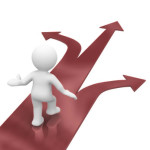 The New York Times published an article on 4/7/2014 by Michael Cooper that presents a number of employer-centric initial talking points along with excerpts from heated email exchanges between The MET's general manager and the president of the American Guild of Musical Artists and management (the union representing singers).
Given the degree of animosity presented in those exchanges, it appears as though stepping back from the precipice of a debilitating and ugly public labor dispute is an increasingly unlikely prospect.
At the same time, there have been instances of institutions which have done exactly that such as the Nashville Symphony. For the time being, let's hope The Met opts for that road less traveled.