It isn't often that I take time to promote a specific concert event but today is an exception to the rule. On Sunday, 5/11/2014, The MET Orchestra is performing an all Dvořák concert conducted by James Levine and featuring Lynn Harrell performing Dvořák's Cello Concerto in B Minor; to top it off, it's at Carnegie Hall.
Who:
Lynn Harrell, Cello; The MET Orchestra; James Levine, Conductor
What:
An All-Dvořák Program: Carnival Overture, Cello Concerto in B Minor, Symphony No. 7
Where:
Carnegie Hall; 57th Street and Seventh Avenue, New York City
When:
Sunday, May 11, 2014 @ 3:00 PM Eastern Time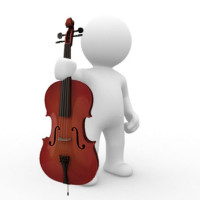 Personally, I'm eating myself up over the fact that I can't be there but if you're in the area or can make arrangements to get there by Sunday, you will thank yourself for making the effort as this is apparently a special event for both Harrell and Levine. Per Harrell's Facebook page:
So looking forward to working with one of my oldest friends (we've known each other since we were 12!) and colleagues, James Levine, next week. An amazing way to help celebrate both our 70th birthdays with one of another of our old friends, Dvorak's Cello Concerto.
If you can't be there, you have one other option for listening live as the concert is going to be broadcast on the SiriusXM MET Opera Radio Station, Channel 74.
Buy Tickets