After five years of one labor dispute after another, it is satisfying to finally see a musician stakeholder group take a smarter approach toward developing a meaningful online presence. The New York Times published an article by Michael Cooper on 5/20/2014 that examines the metorchestramusicians.org website project; how it began, what sets it apart from other efforts, and why it is worth your attention.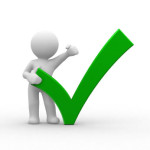 Perhaps the most important aspect about metorchestramusicians.org, and something just about every other musician website effort seems to miss, is that it doesn't focus on the labor dispute. In fact, the Met musicians are the first group (employer and employee alike no less) that took to heart advice that's been asserted here for years in that all parties maintain a separate online resource for labor dispute news and info.
For instance, if you click the "negotiations" main navigation item, it points to a page at the musicians' local union office website, local802afm.org/metorchestra where you'll find an archive of Met musician related press statements. The rest of the site is filled with a wealth of content about not only the musicians and what life is like in the pit but the Met as an institution and its far-reaching history.
By and large, metorchestramusicians.org doesn't come across as purely self-serving (another rare feat for musician sites) and the production values, for both site design and content editing, are better than most orchestras. My only gripe was the comically small font size for body and meta typography (13px, really?!?).
Following the barrage of hyperbolic word salad coming from other Met labor dispute stakeholder spokespersons (I'm looking at you AGMA National Executive Director Alan S. Gordon), metorchestramusicians.org is a nice reminder that the entire word has not gone insane and maybe, just maybe, the rest of the field can learn by example.