The 6/25/2014 edition of The New Yorker published an article by Alex Ross which examines the Metropolitan Opera's (Met) ongoing "Klinghoffer" saga. Ross adds yet one more prominent voice of reason to the growing chorus of negative feedback surrounding the Met's series of executive decisions that produced their decision to cancel the opera's broadcasts. At the same time, Ross adds an additional bit of observational insight that connects "Klinghoffer" with the ongoing labor dispute in such a way that casts genuine doubts on the Met's executive credibility.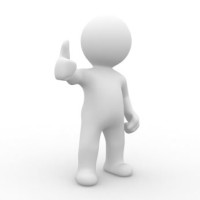 It is an excellent piece and one of the best examples yet that helps provide a reasonable frame of reference while watching the labor dispute unfold.
In the wake of Ross' article, it is difficult to imagine that the "Klinghoffer" saga will serve as nothing more than an Albatross around the neck of the Met's leadership, both inside the bargaining room and within the broader realm of public scrutiny. Nonetheless, it will be fascinating to see whether or not this has any impact on the institution's governance as it navigates what is almost certainly going to be a challenging season.