I've often wondered how much the field would benefit if certain sectors required certification levels related to specific skill sets; for instance, one of the most basic skills for marketing professionals should be a certain level of comfort and expertise with Google Analytics (GA). To that end, the summer is an ideal time to get up to speed on the slew of enhanced features GA offers.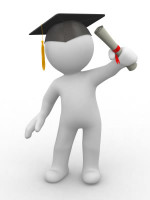 There are hundreds (if not thousands) of third party providers out there promising to improve your GA skills; they offer everything from online courses to one-on-one sessions but one of the best places to begin is Google Analytics Academy (GAA).
First, it is free and who doesn't love that and unlike the old adage, you get far more than you pay for.
If you're just getting started out the best place to begin is with the Digital Analytics Fundamentals self-study course. It's available 24/7 and the video and text lessons will set you up with what GAA describes as "a foundation…to understand the core principles of digital analytics and to improve business performance through better digital measurement." In English, that means learning how the GA dashboards function, how to access data, process metrics reports into useful info, and introducing the basic elements of conversion. At the end, there's s short written assessment to help measure what you've learned.
Digital Analytics Fundamentals
Next up is GA Platform Principles, which provides a more complete understanding behind how Google collects, processes, configures, then reports your metrics data. I know, it doesn't sound like a page-turner but it is quite a bit more fascinating than it sounds. Moreover, know more behind how Google collects data provides you with the correct perspective on interpreting that data. Simply put, without that proper frame of reference, you could inadvertently turn a deaf ear to what your metrics are trying to tell you.
Google Analytics Platform Principles
Once you've completed those fundamental lessons, you'll be ready for their next live course on July 8, 2014: Ecommerce Analytics: From Data to Decisions. Unlike the first two fundamental courses, this one has certifications available and it should provide an excellent resource for learning more about using metrics to improve ticket sale conversion, donations, and anything else ecommerce related at your website.
Register for Ecommerce Analytics: From Data to Decisions
Ultimately, your goal here is to gain enough knowledge via all three courses to pass the Google Analytics IQ certification. Granted, the IQ certification test costs $50 but any shrewd employer would gladly find the funds to cover the cost.