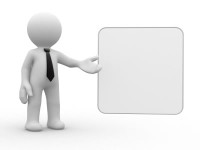 Things seem to be rolling along for the Metropolitan Opera (Met); once the company reached tentative four year agreements with the American Guild of Musical Artists (AGMA) and the American Federation of Musicians (AFM) it only took a day to reach a similar agreement with the International Alliance of Theatrical Stage Employees (IATSE). Pundits and the usual talking head crowd are lining up to declare winners and losers but there may be a more productive way to frame the outcome.
It is difficult to deny that the Met ultimately moved much further beyond their entrenched zero-sum bargaining parameters than they previously indicated but beyond the five year wage freeze proposed by IATSE, it was never clear what the artist employees proposed. Consequently, there's no way to tell how far AGMA and AFM moved from initial positions.
Nonetheless, here's an overview of what we know so far:
They are four year agreements, which are not unique from a historical perspective but less common in situations defined by contentious public bargaining. The longer terms will help project an image of institutional stability and bolster fundraising efforts.
The first year will include two tiers of cuts in the neighborhood of three to three-and-a-half percent each six months. Those reductions will come in the form of wage cuts and to-be-determined benefit concessions.
Expect the AFM to absorb some of those reductions in the form of a slight reduction in media agreement payments related to HD simulcasts and radio broadcasts.
The final year of the agreement will contain a three percent increase.
Ratification may take as long as the first week of September since some of the union employees don't return to work until that point in time.
The elected negotiation committee from the instrumental musicians union (AFM) anticipates recommending ratification.
Likewise, here's what we don't know about the new agreements:
Although we know Eugene Keilin will play some ongoing role (the cost of which will be shared between employer and union employees) it is unknown whether it will have any defined duties and responsibilities or wield any sort of enforceable authority. Currently, terms such "financial oversight" and "independent auditor" have been kicked around but it is far more likely that he will serve in some form of inspector position and produce internal reports available to both employer and union employees related to non-labor expense cuts provided for in the new agreement.
It is unknown if the Met's board will engage the much needed recapitalization campaign; General Manager Peter Gelb repeatedly told the press that the board needed concessions in line with their now defunct zero-sum bargaining offer in order get that fundraising underway.