Neo Classical author Holly Mulcahy authored a guest post at Norman Lebrecht's Slipped Disc entitled Can You Sell An Orchestra On TV? Don Draper Can. that uses a recent TV spot from the St. Louis Symphony Orchestra (SLSO) as a jumping off point for conversation. Mulcahy approaches the perspective by shifting the focus more toward the audience than the experience.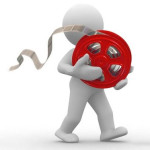 It made me recall an effort from the League several years ago that generated a series of video spots geared toward promoting live orchestra concert events in general that approach the topic via the audience-centric perspective (if anyone recalls the effort or has a link to the original resource website, thank you in advance for posting the info in a comment).
If memory serves, the effort was more like the SLSO spot than not; imagine the exact same approach but with video of the audience rather than performers. In short, it felt more like an instructional video for how to behave at an orchestra concert than something transformative the fictional Donald Draper would craft.
Consequently, efforts like this seem to miss the point Mulcahy is making and I'm curious to know what you think; not just about Mulcahy's article but the SLSO spot and video advertisements in general.