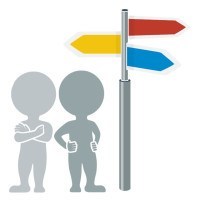 The Atlanta Symphony Orchestra (ASO) lockout approaches its latest in a series of deadlines this weekend and if they fall short of reaching an agreement, you can expect another round of concert cancellations. According to an article in the 10/5/2014 Journal-Constitution by Howard Pousner, mediated negotiations resumed that day but at the time this article was written, an agreement as failed to materialize.
Barring considerable movement on key issues of wages and numbers of musicians employed, it is highly unlikely they will reach a new agreement before cancelling additional events. Over the past two weeks, musicians have conceded a number of terms, including sharply concessionary terms to benefits but their employer, the Woodruff Arts Center (WAC), remains firmly entrenched on its position to eliminate any required minimum number of employed musicians.
According to a report in the 11/5/2014 edition of ArtsATL.com by Jenny Jarvie, the WAC is maneuvering to eliminate as many as 30 full time musicians via an early retirement offer and replace with substitute musicians.
Some [ASO musicians] note that management is also proposing a voluntary early retirement incentive of $150,000 for experienced, tenured players who make up about a third of the company's existing ensemble.

Management has argued that the early retirement offer, which would be paid for by a private donor, will not impact the orchestra's repertoire, and that the company would simply bring in more part-time players.
Meanwhile, one concerned ASO patron, Robbie Clark, has taken it upon himself to launch a series of articles hammering WAC leadership this week with allegations of mismanagement and attempts to conceal conflicts of interest. To date, and outside of Clark's individual efforts, the presence of an organized audience advocacy group capable of wielding a measurable degree of influence has been less than noticeable when compared to similar efforts in Minnesota during its recent season-killing lockout.
UPDATE
It looks like both sides managed to reach a tentative agreement and early reports point toward the WAC making concessions on minimum numbers of guaranteed musicians in exchange for added wages concessions from the musicians. Stay tuned…