The Lincoln Center finally released the names of the acoustician and theater designer firms, Akustiks and Fisher Dachs Associates, tasked with the massive Avery Fisher Hall renovation. The 11/13/2014 edition of the New York Times published an excellent article by Robin Pogrebin which reports that an actual design has yet to be determined and that naming rights for the renovated venue are up for grabs.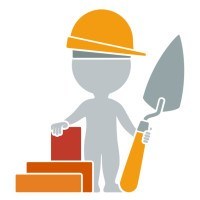 The venue formerly known as Avery Fisher Hall is seeking a new namesake and is certainly a crown jewel of institutional and cultural naming rights; consequently, it will be interesting to see if one of the rarest of prizes is tagged with the ubiquitous donor name or perhaps something a bit more off the beaten path.
If nothing else, the pairing of Akustiks and Fisher Dachs Associates is a good sign; both firms have an excellent reputation and track record for both joint and individual projects plus one of Akustik's principals, Christopher Blair, has authored a number of superb guest articles here at Adaptistration on the subject of concert hall acoustics and audience development (don't miss this one); all of which remain among the most popular articles in the archives.
In 2006, I published an interview at Neo Classical with Akustiks principal's Paul Scarbrough, Russell Todd, and Christopher Blair during the Nashville Symphony's Schermerhorn Symphony Center opening gala. It's still a good read and thanks to the clarity of hindsight, provides a broader understanding into why the firm has been so successful.