Ever since the surprise announcement, the field has been abuzz with punditry and speculation about why New York Philharmonic (NYP) music director Alan Gilbert is leaving his position after such a comparatively short age to tenure ratio and amidst a turbulent period in the organization's evolution via the hall formerly known As Avery Fisher renovation.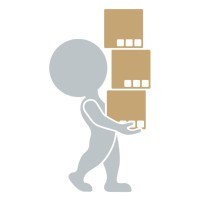 The more people talk, the less likely anyone will ever have a comprehensive understanding of the events; Mark Twin perhaps expressed this conundrum best when he said "Familiarity breeds contempt. How accurate that is. The reason we hold truth in such respect is because we have so little opportunity to get familiar with it."
Regardless the reasons, here are some dynamic concerns worth examining related to the timing for Gilbert's departure and its impact on unfolding events that aren't always making the rounds among the usual culture media outlets.
Concertmaster Concerns
Any incoming concertmaster would be well advised to secure the shiniest of golden parachute severance clauses. Although there are plenty exceptions to the rule, it isn't unusual for an incoming music director to put his/her choice for concertmaster into position and Gilbert's departure should make any new concertmaster very concerned since the timing won't be favorable. In the worst case scenario, this could be enough for a prospective candidate to take a pass on the opportunity and given how few violinists exist capable of filling the role of NYP concertmaster, there isn't exactly a great deal of wiggle room.
Ideally, the NYP will consider postponing the search until after the new music director is selected.
A Twofer (in the wrong direction)
Traditionally, orchestras enjoy two types of recurring events throughout their development that maximize PR and fundraising: a brick and mortar hall project and selecting a new music director. Having both transpire at the same time will almost certainly conspire against the organization in the form of cumulatively lower big donor giving.
Missed Opportunities
Speaking of brick and mortar campaigns; music directors serve as central figures in helping build excitement among donors and securing every last potential contributed dollar. There's the traditional music director mystique in play here but there is also the gravitas that comes with having a clear artistic vision to help guide the sound design process.
Donors may be motivated by Gilbert's artistic vision for the hall's sound design but if he won't be there to be a part of it in any sort of leadership capacity, why should they care?
Missed Connections
We already touched on the possibility that the NYP may inadvertently reduce an already shallow pool of potential concertmaster candidates and some of the same forces apply here to music director candidates. There's bitter irony in being the music director that just missed out on having the most influence on the organization's performance environment since Leonard Bernstein. Likewise, the flip side of the concertmaster concern coin is increased missed opportunity baggage for a conductor taking the music director position right after a new concertmaster is appointed and one key position to shape the sound and style of the orchestra is gone (or at least not without an almost certainly ugly struggle to remove the new concertmaster hire).
In short, who wants to be the NYP music director who just missed out on influencing all of these historical events?
There are half a dozen additional items worth examining but I'm curious to know what you think. Setting aside the reasons why Gilbert is leaving, how do you think is departure will impact the next few, arguably critical, transitional years.