One of the footnotes in yesterday's article pointed to a reference post from 2004 that chronicled the historic timeline of orchestra musician self-representation. It provides a decade by decade overview beginning with the 1950s through the most recent decade at the time the article was written, the 2000s. Nonetheless, thanks to the not-so-subtle prodding from a long time reader who sent a cryptic text saying "What, are we stuck in The Matrix or did time continue past 2010?" it became clear that the timeline was ready for an update.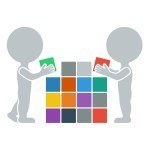 Consequently, a reloaded version now available with an encapsulated 2000s decade and a new entry for the 2010s. Additional edits include an expanded section on the 1980s that correctly references the founding of International Guild of Symphony, Opera and Ballet Musicians as well as introducing relevant content about development of the Regional Orchestra Players Association and Symphonic Services Division.
Keep in mind, even with the expanded content, the timeline is intended to be an overview and should not be seen as a comprehensive reference; nonetheless, it is an excellent resource that introduces a rich and layered topic that influences nearly every aspect of the field and the art.
Read The Negotiation Process: A Historical Timeline (Reloaded)