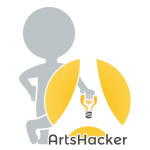 In an age of twitter lingo, texting, and autospell it can become all too easy to let your grammar and punctuation chops get rusty; fortunately, there are a few useful guides you can keep on hand to help your written communication remain sharp.
I published a post at ArtsHacker on 2/16/2015 that examines both options; one of which is dedicated to punctuation while the other includes an illustrated series of grammar guys glides guides, some of which are NSFW.
So what are you waiting for?
Learn To Communicate Clearly With These Punctuation & Grammar Guides