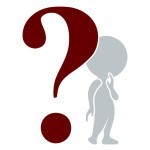 Technically, this may not qualify as good news per the week of living dangerously post but it sure is funny. H/t to Marc Geelhoed for pointing out this gem of observational humor on the typical concert event masquerading as overview from the perspective of a child attending an in-school concert.
It's a turducken of sarcasm, satire, and self-deprecation that skewers so many stereotypes, it becomes difficult to keep up with which group you're supposed to mock until you figure out that you're actually laughing at yourself.
Well played Unimpressed Boy. Well played.
Read Kid Unimpressed With Classical Outreach Tour