The 5/9/2015 e-newsletter from Curbed.com included an article by Marni Epstein-Mervis about the ongoing propaganda war between proponents for suburban and urban lifestyles. One of the focal points in the article is a YouTube video of a 1939 film they assert "launched America's debate about the suburbs" and although fascinating in its own right for a host of reasons, the item which came across like a ton of unexpected bricks is the opening credits that list Aaron Copland as the film's composer.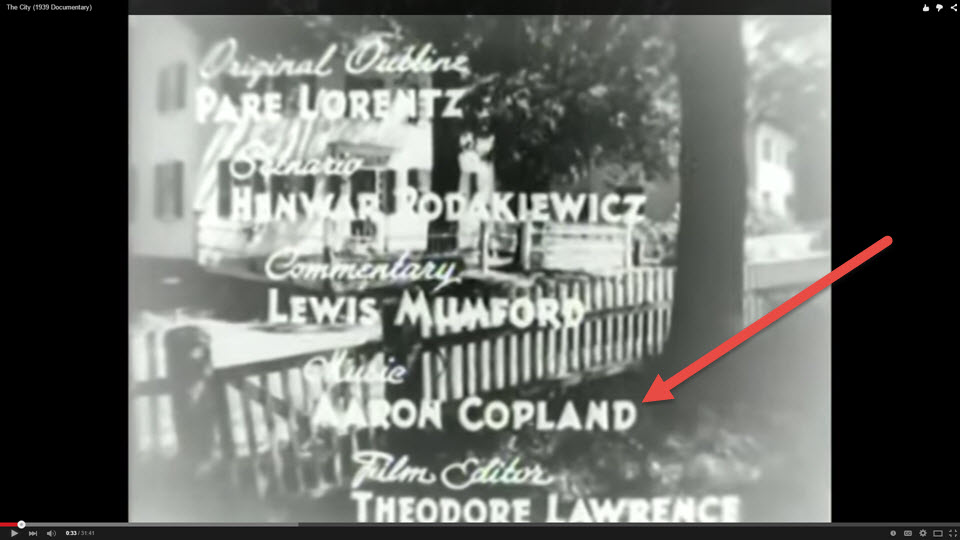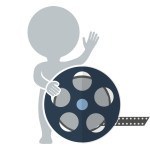 The half hour long film is sparsely narrated, instead, it delivers a highly polished cinematographic experience that relies on a music score tightly coordinated with the imagery. Granted, there's no mistaking the message here; Copland punctuates the intentionally gritty urban scenes with music designed to project anxiety and dismay. It isn't difficult to get the ham-handed message that cities are bad, suburbs are good; even though that didn't turn out to be the case.
Perhaps unsurprisingly, the sound track is what you would expect from a 1939 production and it would be interesting to know if the score is still around and if so, has it ever been performed outside of the studio recording.
https://www.youtube.com/watch?v=7nuvcpnysjU