Last Sunday, 7/11/2015, I had the pleasure of appearing on SoundNotion.tv to discuss everything related to Venture Arts Incubator (VAI). I also fielded some questions about the most recent Orchestra Compensation Reports and we also managed to fit a bit of time in at the end to chew over Apple Music and the future of streaming as it applies to classical music.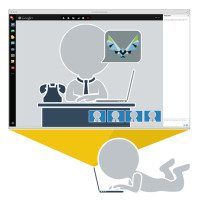 It was a great discussion (and a real treat to have all four of the show's panel participating this time around) and it went a long way toward covering exactly the sort of nitty-gritty details that don't make it into VAI's website copy. We started off the conversation (around the 14:20 mark) examining what incubators and accelerators are exactly, how they exist in the mainstream tech field, and how VAI functions as a very different beast and more like the next step in niche-field based incubators.
The guys at SN always have a way to get their users motivated and this episode is no exception; there was one section in particular during the conversation where we discussed some of the shortcomings in most of the entrepreneurship courses that have been working their way into music degree programs over the past decade. We discussed how VAI can serve a critical role in helping graduates fill in some of those showstopper level gaps in their education (#Step3Profit).
In a related and timely item, techcrunch.com published a post on 7/11/2015 by Vitaly M. Golomb titled Accelerators Are The New Business School and it goes a long way toward expanding on that discussion point; in short, the real learning is increasingly happening within the incubator/accelerator environment as opposed to MBA programs.
All in all, it was a great conversation and you can stream or download the audio only version at SoundNotion.tv's website or watch the archived video version below.