Well this is a surprise. It's been awhile since I went digging through metrics data stretching back though the time Adaptistration started using Google Analytics (late 2008), but some recent data mining uncovered that within the last year, a new post has risen to the number one spot for most visited content: Orchestra Financial Reports.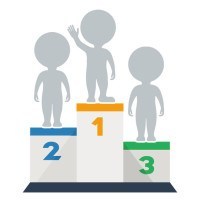 Although it has been in the top ten ever since it was published in 2009, it leap-frogged to the top spot around the beginning of 2015 and has remained there ever since.
From an optimistic perspective, I'd like to believe the uptick is due to increased interest in transparency along with higher levels of motivation for meaningful stakeholder engagement, but regardless the reason, this is a good thing.
For those unaware, the Orchestra Financial Reports exist to promote institutional transparency by providing a convenient list of direct links to each orchestra's financial reports page at GuideStar.org, a website that collects these documents to promote nonprofit transparency and to provide a central repository of nonprofit information that donors could use to guide their giving decisions.
The layout is very user friendly and there's even a form you can use to report any dead links (GuideStar will change their permalink structure from time to time). If the content is new to you, definitely drop by and have a look and if you're already well acquainted, then take a moment to share it with colleagues and friends via your social media platform(s) of choice.
Visit the Orchestra Financial Reports Page